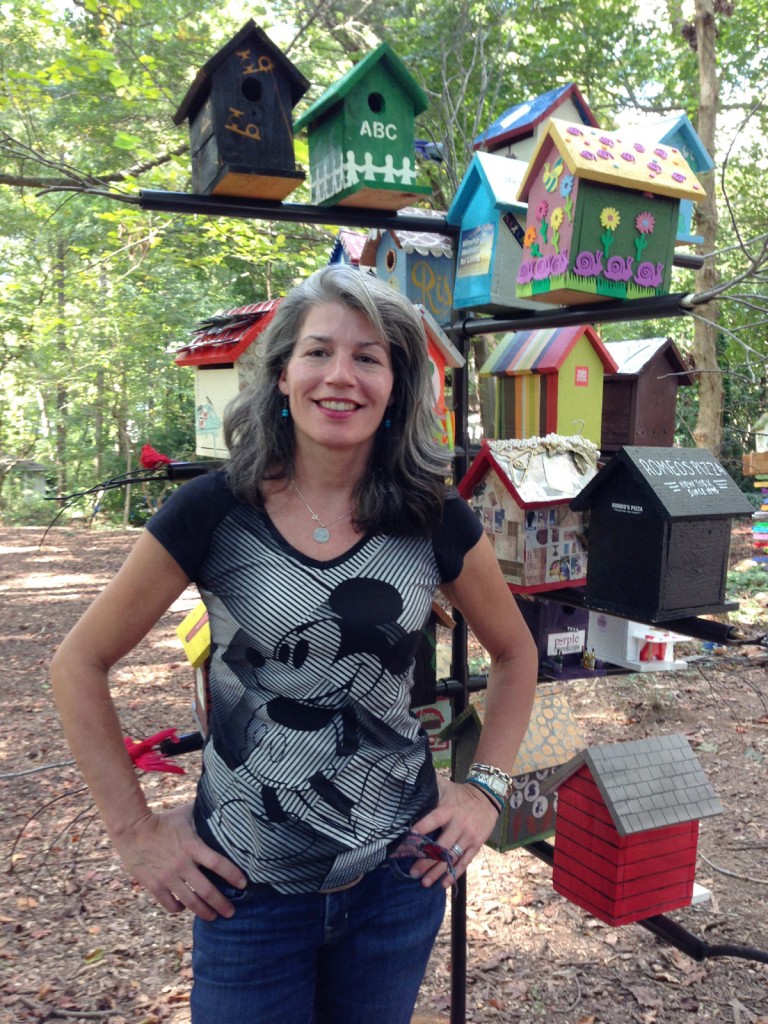 Emily Franze has never been one for waiting around. Always on a mission to promote community awareness of Rutledge Park, this summer she took her enthusiasm and go get'em attitude to the streets. Her idea, which she refers to as "bird brained", turned out to be downright genius! Emily delivered hand-built birdhouses to local businesses and asked them to be painted into miniature storefronts. The response was overwhelming! The result is a precious birdhouse village representing 23 local businesses and is currently on display in Rutledge Park. Soon, the birdhouse village will become a traveling art installation and will be displayed at different locations around Emory Village – First stop is Yogli Mogli.
Visit the Rutledge Park website for more photos of the birdhouse village: www.rutledgepark.org
In keeping with the bird theme, The Friends of Rutledge Park will be hosting a "Backyard Birding Adventure" on Saturday, November 2 at 4pm. Jamie Hawk, former executive director of the Atlanta Audubon Society and neighborhood bird expert/enthusiast, will spend the afternoon with neighbors discovering the wide variety of bird species living in our own backyards. Bring your binoculars! Afterwards, families can decorate their own miniature birdhouses to take home. All materials and paints will be provided.
Emily Franze and The Friends of Rutledge Park would like to extend a special thank you to all the individuals and businesses that have participated in the birdhouse village project:
All Fired Up
Alliance to Improve Emory Village
Bad Dog Taqueria
Doc Chey's
The Emory Art History Department
Fernbank Elementary School
The Glenn School
Ink & Elm
King of Pops
Purple Corkscrew
Railroad Earth
Rise-n-Dine
Romeo's New York Pizza
Saba
Sherwin Williams Paint (Sage Hill)
Shield's Meat Market
Slice & Pint
Starbucks
Trader Joe's (Midtown)
Winship Cancer Institute
Yogli Mogli Frozen Yogurt
You're a Hanger
Zoës Kitchen
And a big thank you to Dan MacFarlane, Mark Goldman, Alan Miller, and Steve Kamin for helping with the assembly of the birdhouses.
Look for more birdhouses coming soon from Druid Hills residents Shane McIntosh of Ocean Catering Company and Jason Hill of Wisteria and Folk Art restaurants located in Inman Park, as well as Boy Scout Troop 18 and artist Bob Ichter based in Little 5 Points.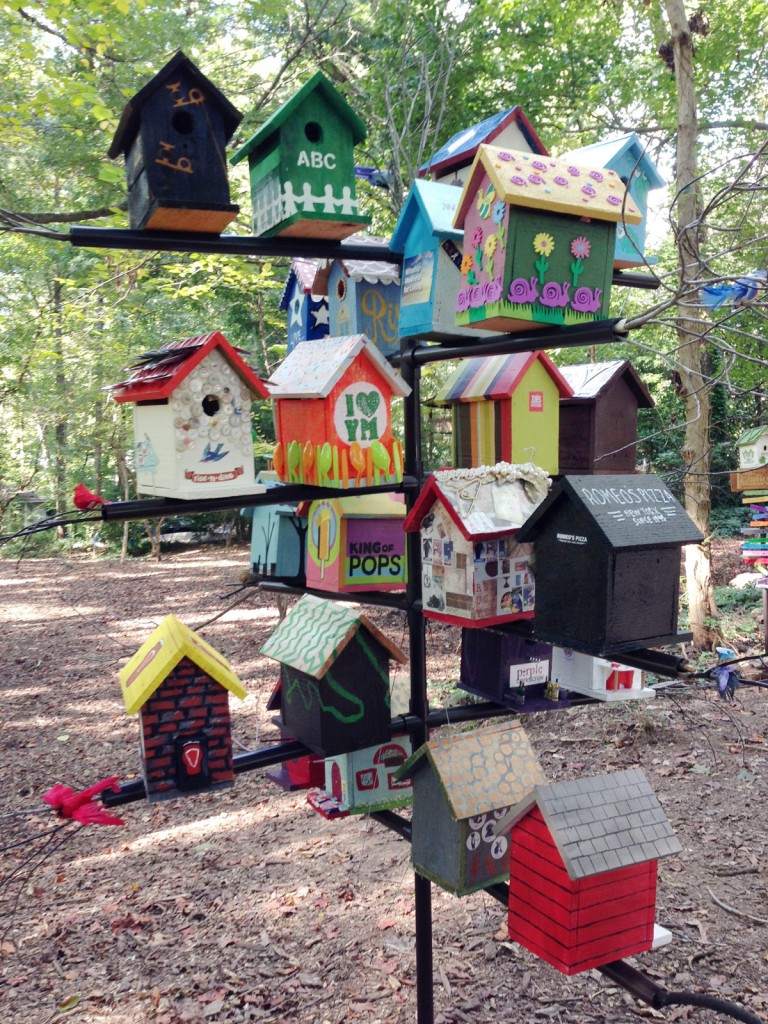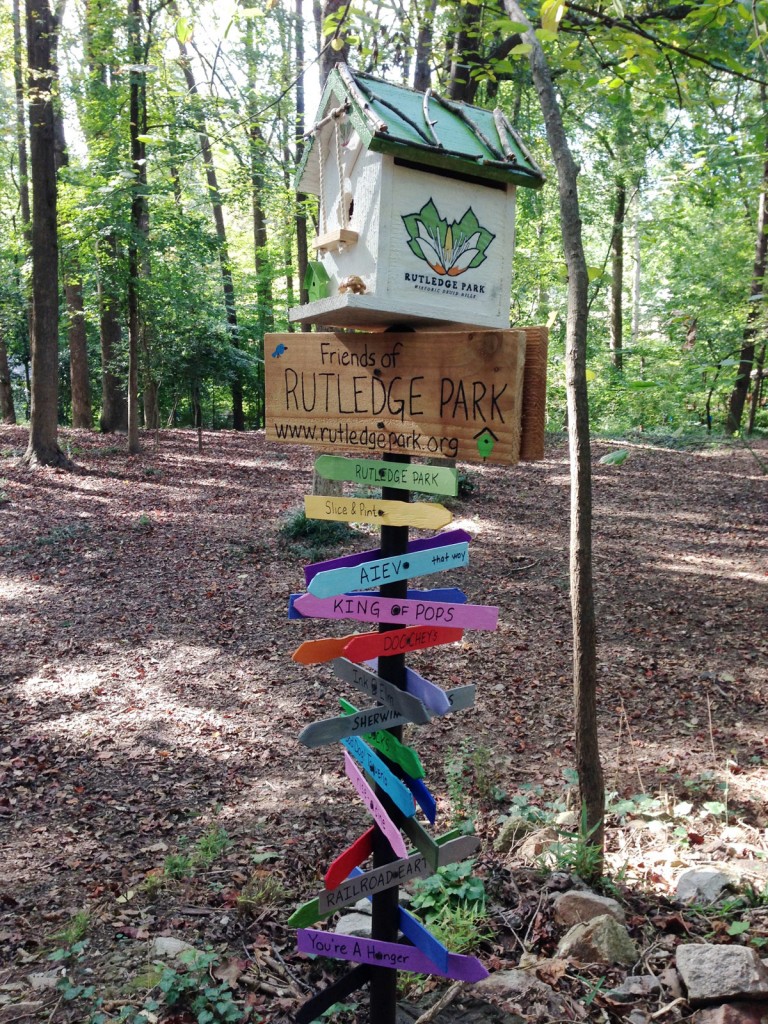 Click the link below to see more photos.